Industry
Siemens Industry Software and Services B.V., The Netherlands (Website)
Safe Mobility: Groundbreaking solutions and services for passive, active and integrated safety. With the increasing possibilities of technology, the demands on safety grow simultaneously: on-board and around vehicles. For over 30 years Siemens PLM provides cutting-edge simulation software (including the industry-standard MADYMO), testing services, and engineering safety solutions. Fast, accurate and reliable.
Green Mobility: In the next decade, stringent emission legislation creates the need for new innovative technologies to achieve the standards for low CO2 (CAFÉ) and NOx emissions. Siemens PLM specializes in supporting developments in automated and connected driving, which also can have a positive effect on optimizing vehicle performance while minimizing emissions (such as Simcenter Amesim).
Smart Mobility: Smart mobility means integrating vehicle subsystems with its surroundings. Smart vehicle technology will enable reduction of the number of traffic accidents as well as reduction of emissions and fuel consumption. If existing navigation and safety systems are extended with communication to infrastructure and other vehicles (cooperative systems), smart vehicles will also enable better traffic flow. Siemens PLM offers reliable and proven technology solutions for smarter vehicles and real-life safety improvements (such as Simecenter Prescan).
Simcenter PreScan is a physics-based simulation platform that is used in the automotive industry for development of Advanced Driver Assistance Systems (ADAS) as well as connected automated driving (CAD) that are based on sensor technologies such as radar, laser/lidar, camera and GPS. PreScan is also used for designing and evaluating vehicle-to-vehicle (V2V) and vehicle-to-infrastructure (V2I) communication applications as well as autonomous driving applications. PreScan can be used from model-based controller design (MIL) to real-time tests with software-in-the-loop (SIL) and hardware-in-the-loop (HIL) systems.
SKODA Auto a.s. (Skoda), Czech Republic (Website)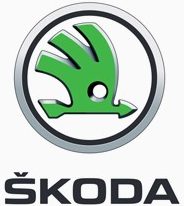 SKODA Auto a.s. is one of the oldest car manufacturers in the world. Its history stretches back to 1895 when Václav Laurin and Václav Klement set up a company that gave rise to a tradition of manufacturing Czech 10 cars which has continued for over a hundred years. The position of the Company in the automotive industry has always been and always will be unmistakable, in a large part because it has been part of the VOLKSWAGEN Group for more than 25 years. It has become a strong, internationally successful company that is active on more than 100 markets and offers its customers a total of eight model lines.
Cities
City of Hamburg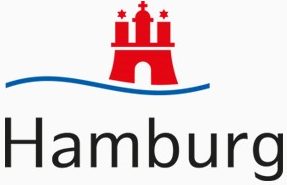 Hamburg is Germany's second largest city and central logistic hub. It is home to an extensive port. The City of Hamburg is promoting state-of-the-art technologies with the aim of becoming a showroom for innovative mobility. Efficient urban mobility is a key topic for the Free and Hanseatic City of Hamburg. This is mainly due to the current challenge of population growth and the requirements for air pollution control, noise reduction and climate protection. For this reason, Hamburg has set itself the goal to play a leading role in the field of "Urban Mobility", a part of Intelligent Transportation Systems. Hamburgs running project "Hamburg box" which aims to reduce the need for parcel delivery via smart lockers at highly frequented intersections for public transport can serve as a blueprint for some parts of the project. As Intelligent parking is a focus topic of the city's ITS-strategy and Hamburg will be the host of the ITS World Congress 2021, the city offers several possibilities not only to test outcomes of this project but also to demonstrate them to a range of experts from all over the world as well as the broad public in Hamburg.
City of Helmond

Helmond is a medium sized city in the south of the Netherlands, with presently about 90,000 inhabitants. Helmond is part of the Smartwayz.nl programme in the South of the Netherlands, which focuses on realising the smoothest, safest, smartest and most robust mobility network possible in the Netherlands and Helmond is home to the Automotive Campus, where over 35 companies work on innovative mobility solutions and which plays a role as a physical hotspot where the automotive world and mobility world meet. With the Automotive Campus, Helmond presents itself as knowledge and innovation centre for mobility solutions and as "City of Smart Mobility". Helmond has been a living lab and ambassador for deployment of Smart Mobility solutions for quite some years already. Though a relatively small city Helmond receives internationally recognition for its ambitious goals and the realisation of innovative mobility solutions in the city (like the International ITS Local Government Award, October 2019). The City of Helmond is an important stakeholder of the parking-related services and participated in previous projects like Autopilot.